♥ Orders over 1000$ will receive automatic -10% off at checkout! ♥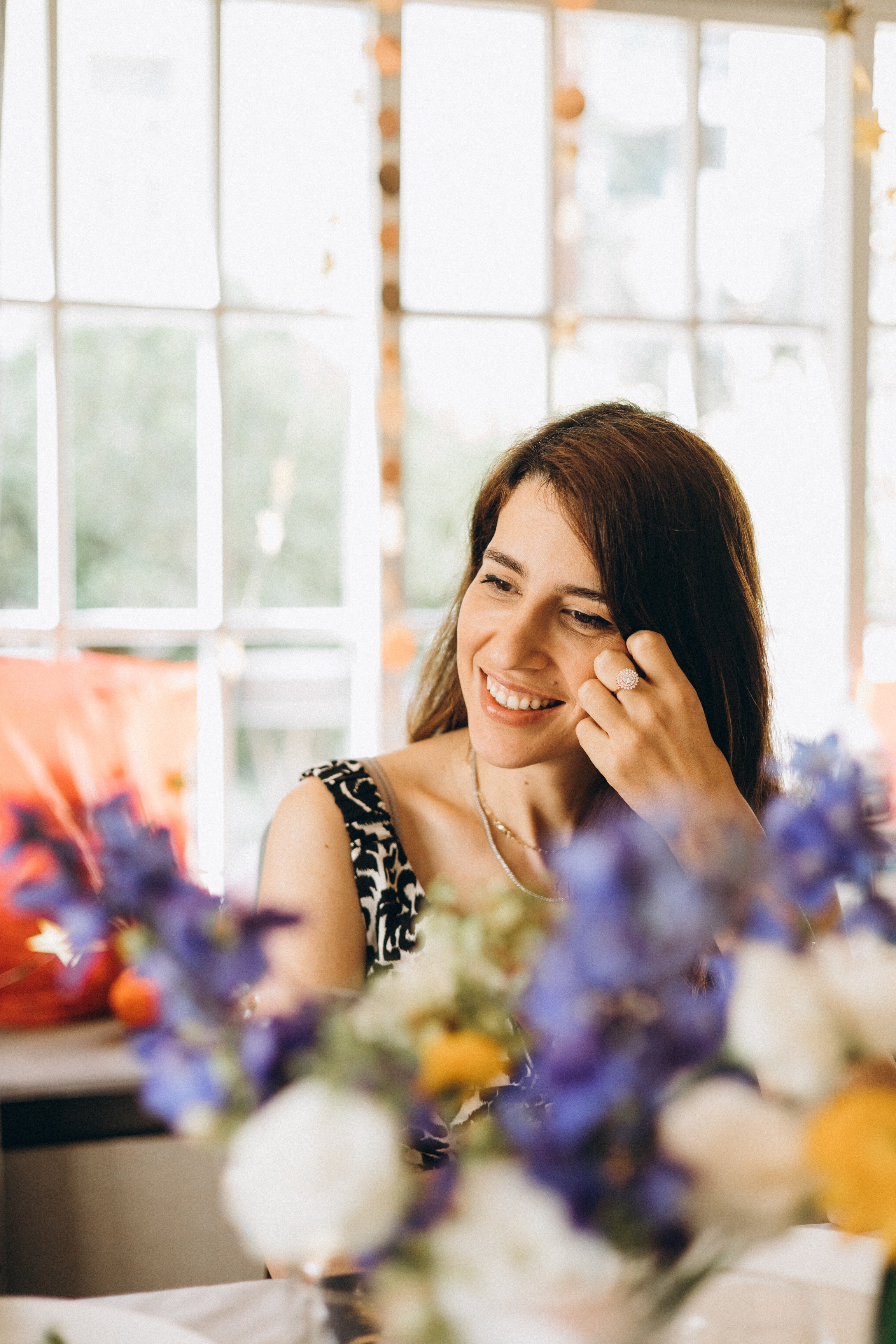 our designer
Get to know Shanie Zak
Get to know the face and heart behind Silly Shiny Diamonds.
Silly Shiny Diamonds is not just a brand, it's a story of a passionate and talented jewelry designer, who turned her dream into reality with hard work and dedication.
Shanie Zak is a jeweler and jewelry designer In her 30's from Tel Aviv.
Shanie studied visual arts, & have a BA in jewelry design from Shenkar College of Design, (2010). With over a decade years of experience in jewelry design to both private and international clients & companies.
Shanie pursued her passion for jewelry design after graduation. Shanie's unique style is inspired by nature, with flowing lines and intricate details. She uses gold, diamonds and gemstones to create timeless pieces that are loved by clients around the world. Despite her success, Shanie remains dedicated to the craft of jewelry making and is passionate about creating beautiful, meaningful pieces.


These days her whole life is dedicated to her family & business "Silly Shiny Diamonds".
She is passionate about designing high-quality diamond jewelry and her favorite thing to do is to provide clients with the best service and affordable prices.
We invite you to explore our collections and discover the timeless beauty of Shanie. Whether you are looking for the perfect engagement ring or a special piece for yourself or for someone you love, our jewelry is sure to inspire and delight.
You are welcome to contact Shanie personally with inquiries -
shanie@sillyshiny.com