♥ Orders over 1000$ will receive automatic -10% off at checkout! ♥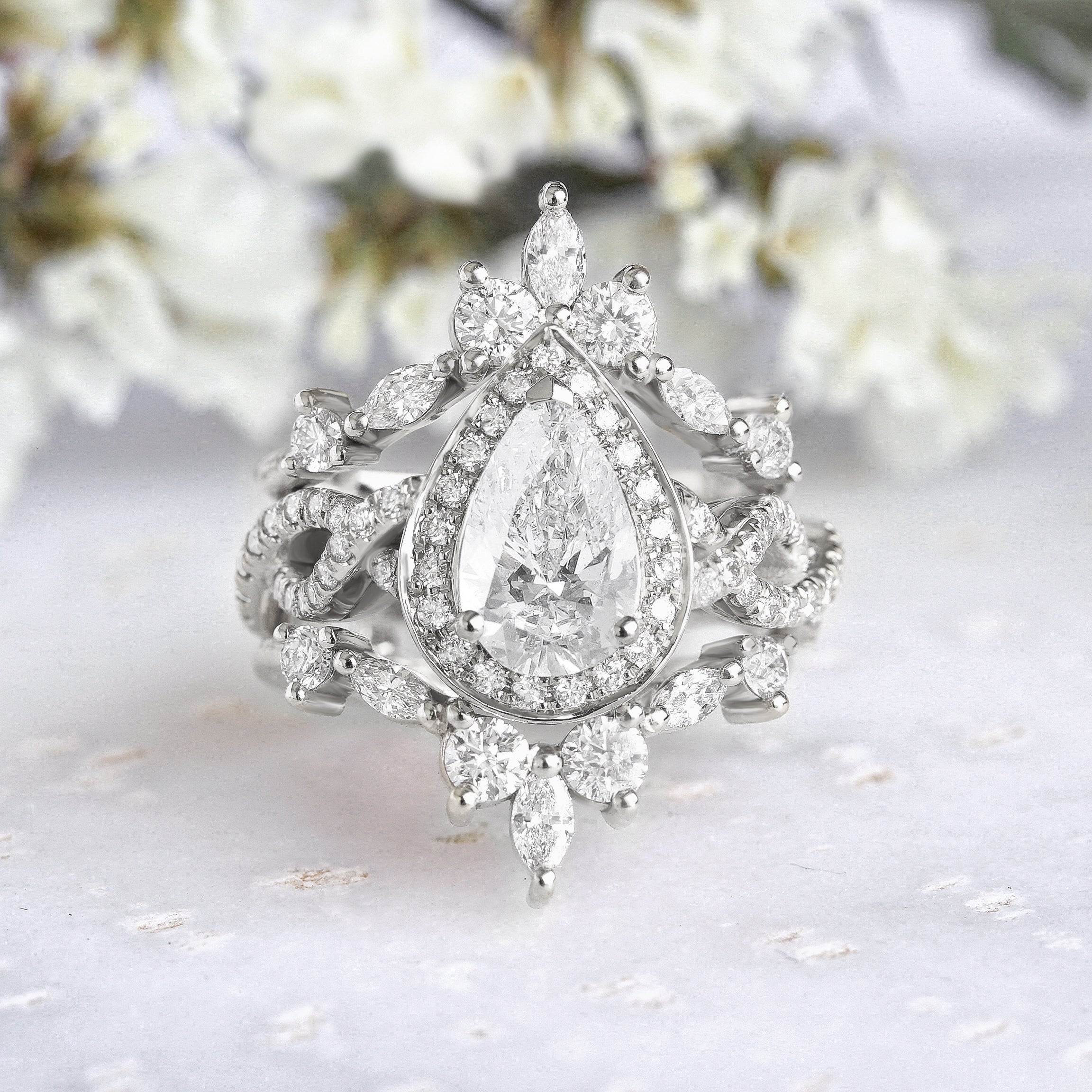 silly shiny diamonds
FAQ
Welcome to our FAQ page where you can find answers to commonly asked questions about our products and services.
Shipping & Delivery
♥ When can I expect my items to be delivered?  
At Silly Shiny diamonds (unless it is states otherwise) each piece is handmade and custom made for each order, therefore please allow 3-5 weeks to create your beautiful item.
* Custom orders can take 4-6 weeks. 
♥ Where do you ship to & what are the shipping costs? 
Silly Shiny Diamonds jewelry ship worldwide and shipping is completely free!
You get the best shipping service exists! All orders shipping comes with tracking.
All orders are shipped with Fed-Ex / DHL express shipping.
Payment
♥ Do you offer financing? 
At Silly Shiny Diamonds, we offer the option to pay in up to six installments for your purchase. We begin creating your beautiful piece once the first payment is received, and it will be shipped to you once the final payment is made. Please contact us if you are interested in this payment option.
♥ Do you charge Customs fees & duties charges?
Although we offer free shipping, please note that any import duties and fees that may apply in your country are not included in the total sum of your purchase, as each country has different rules and regulations. To determine any applicable fees and duties, we recommend checking with your local post office or FedEx. Israeli clients are responsible for 17% VAT. However, based on our experience, clients from the USA typically do not incur any customs or fees.
♥ What are the buyer's responsibilities, duties and fees?
For all shipments, * especially those to France, buyers have the responsibility of paying any fees or duties that may be applicable. Additionally, buyers are expected to release the package from customs within 5 days of its arrival in the country. If a package is returned to the sender due to the buyer's failure to release it from customs, the buyer will be held responsible for any charges, fees, and duties that may apply to the return shipment.
What is your warranty policy?
Our gold and diamond jewelry come with a 6-month warranty, and we are always available to assist you if any issues arise.
Please note that we cannot be held responsible for any damage to your jewelry that may occur while being worked on by another jeweler. This includes ring sizing or any other type of alteration. In such cases, your warranty will be void.
Please also note that our warranty does not cover breakage, damage or loss of diamonds, gemstones, or lab-created stones. If you would like to have your center stone or jewelry protected against theft, loss, damage or other potential risks, we recommend that you insure your jewelry through your homeowner's insurance.
Our warranty is applicable only to the original buyer and does not include any shipping services.
Service
♥ Can you do custom or personalized orders? 
We love doing custom design projects - Share with us your dream ring / design idea - we can make it happen! Contact us now for more information.
Most ring's center stones can be personalized!
Diamonds, morganite, sapphire, tanzanite, opal, rubies and more….
Please note customized orders are final sell and cannot be cancelled or returned.
♥ What is your extra special something ? 
Other than our exquisite design, implacable craftsmanship & amazing prices, we offer complimentary IGL jewelry certificate with evaluation, our clients can request with every purchase over 500$. Please note it is not done automatically, it is per client's request when ordering. 
issuing a certificate takes additional 2 business days once we've finished crafting your beautiful piece, so please make sure to order with enough time is advance.
♥ Gift wrapping and packaging
All our orders are shipped in our Silly Shiny Diamonds signature box ♥
♥ What is your return or exchange policy? 
Please be advised that Silly Shiny Diamonds is a small jewelry studio that specializes in made-to-order pieces. Before making a purchase, please ensure that you are certain about the item you wish to buy. In case you have any concerns or questions, please don't hesitate to contact us. We will respond promptly and put your mind at ease. We also suggest that you confirm the appropriate ring size and gold color before placing your order online.
We accept returns within 7 days of delivery. To initiate a return, please contact us for the return address. Once we receive the item, we will refund the purchase amount, excluding the shipping fee of $75. Please note that you are responsible for covering the shipping cost of returning the item. Items purchased on sale are final and cannot be returned or canceled.
Please be aware that we are not responsible for any custom and handling fees that may be charged on packages that do not comply with our shipping instructions. To qualify for a return, the item must be unused and in the same condition as when you received it.
Orders
♥ How can I find my wanted ring size?
Prior to placing your online order for rings, it is advisable to confirm the appropriate size. If you are uncertain about your ring size or purchasing a ring as a surprise gift, please do not hesitate to contact us for assistance. Please note that ring sizing tools may vary by up to one size, depending on the type of tool used.