♥ Orders over 1000$ will receive automatic -10% off at checkout! ♥
SIlly shiny diamonds
Our process
Join us on a journey through our jewelry making process! From sketching and design to sourcing and crafting, our process is a labor of love that results in unique and stunning pieces. Get an inside look into our world of jewelry making and discover the artistry and craftsmanship behind our pieces.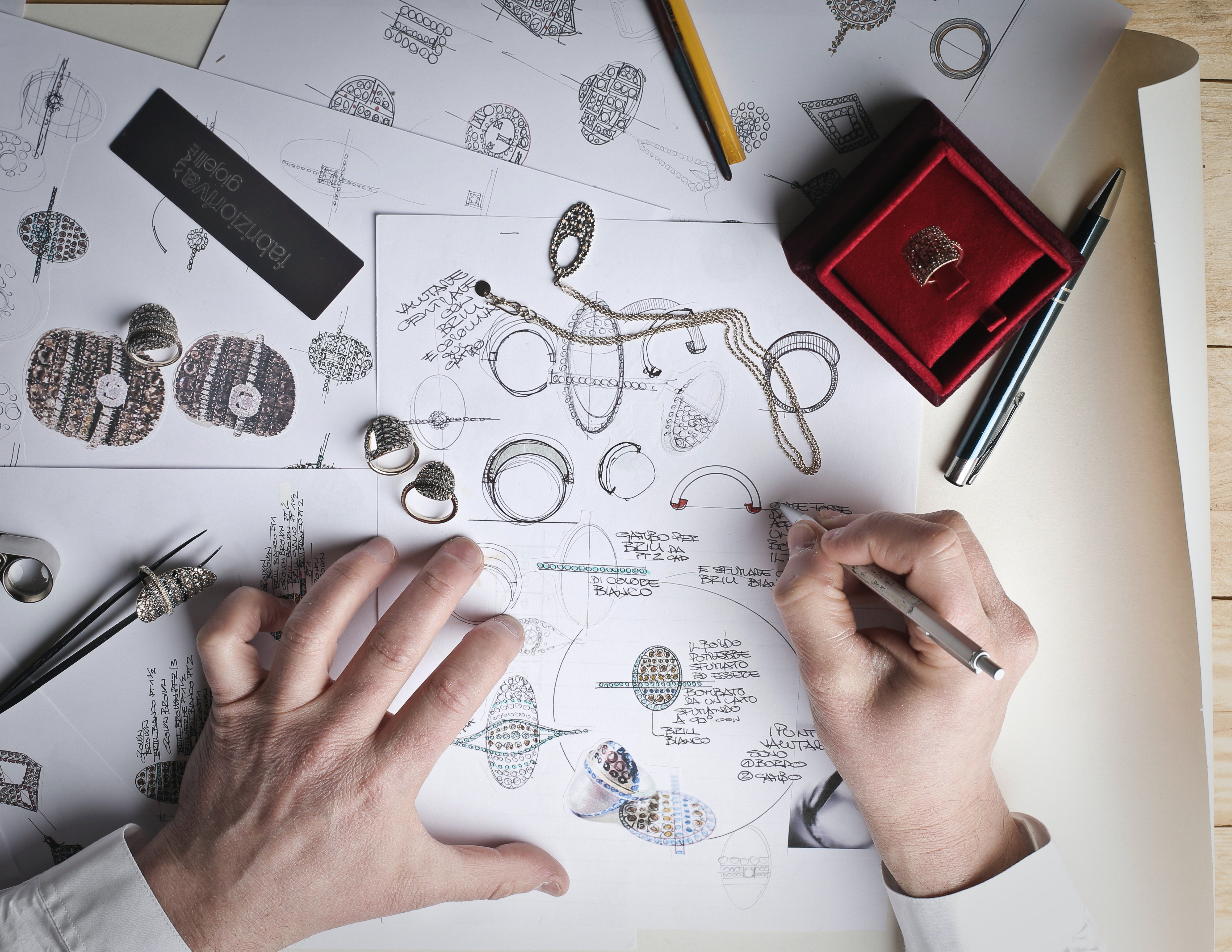 step 1
Desighning
That's where the magic begins. Our design process begins with a consultation to understand your vision and preferences. Our designer, Shanie, will work with you to create a detailed sketch that captures your ideas and brings them to life. We offer a comprehensive customization service that allows you to create a one-of-a-kind piece that perfectly reflects your individuality and style.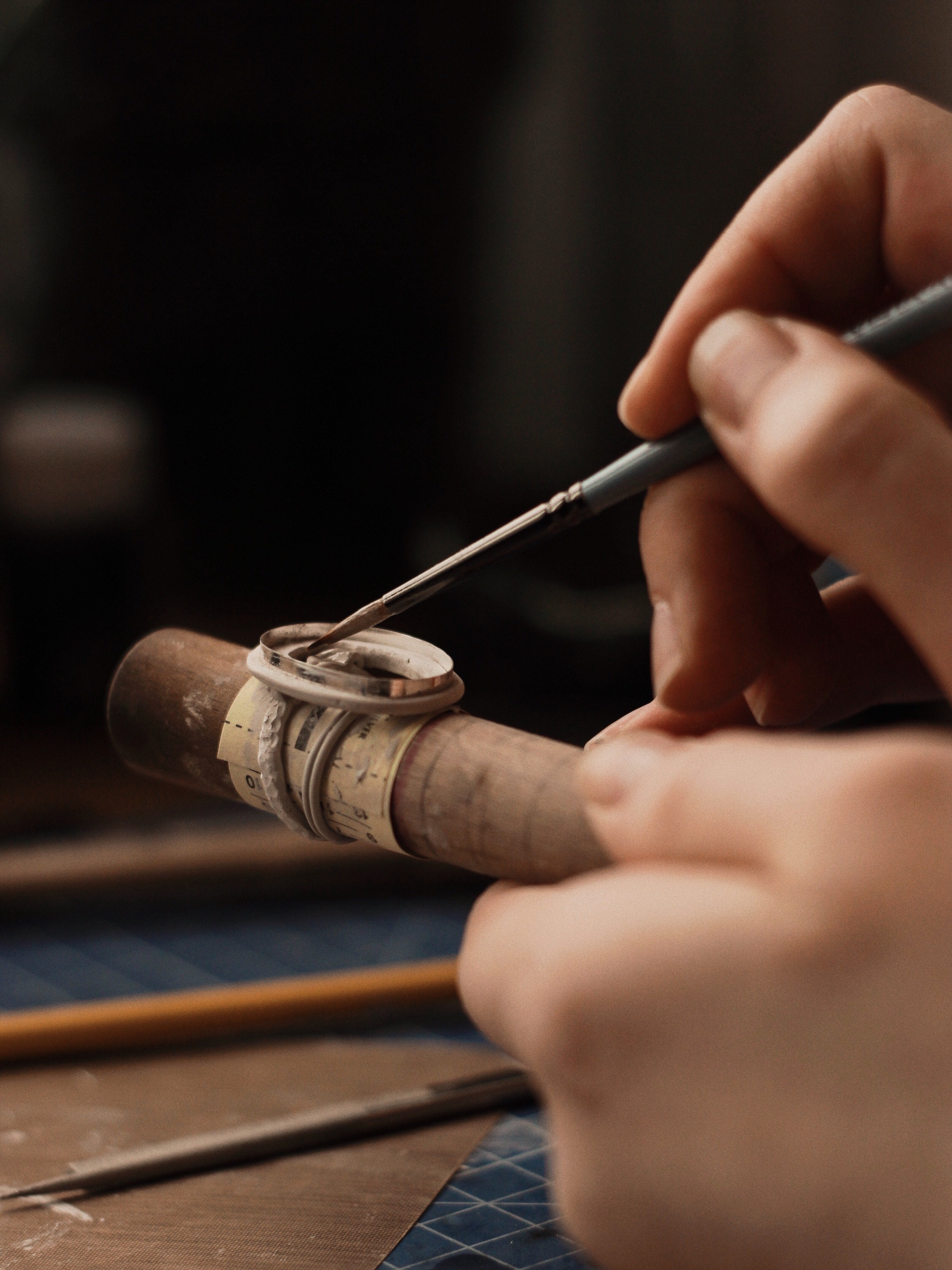 step 2
Casting
Our jewelry casting process is the second step in creating unique pieces that you'll love. It involves creating a mold of the jewelry design using high-quality investment material, which is then placed in a furnace to create the final piece. This allows us to create intricate and complex designs with no flaws or imperfections.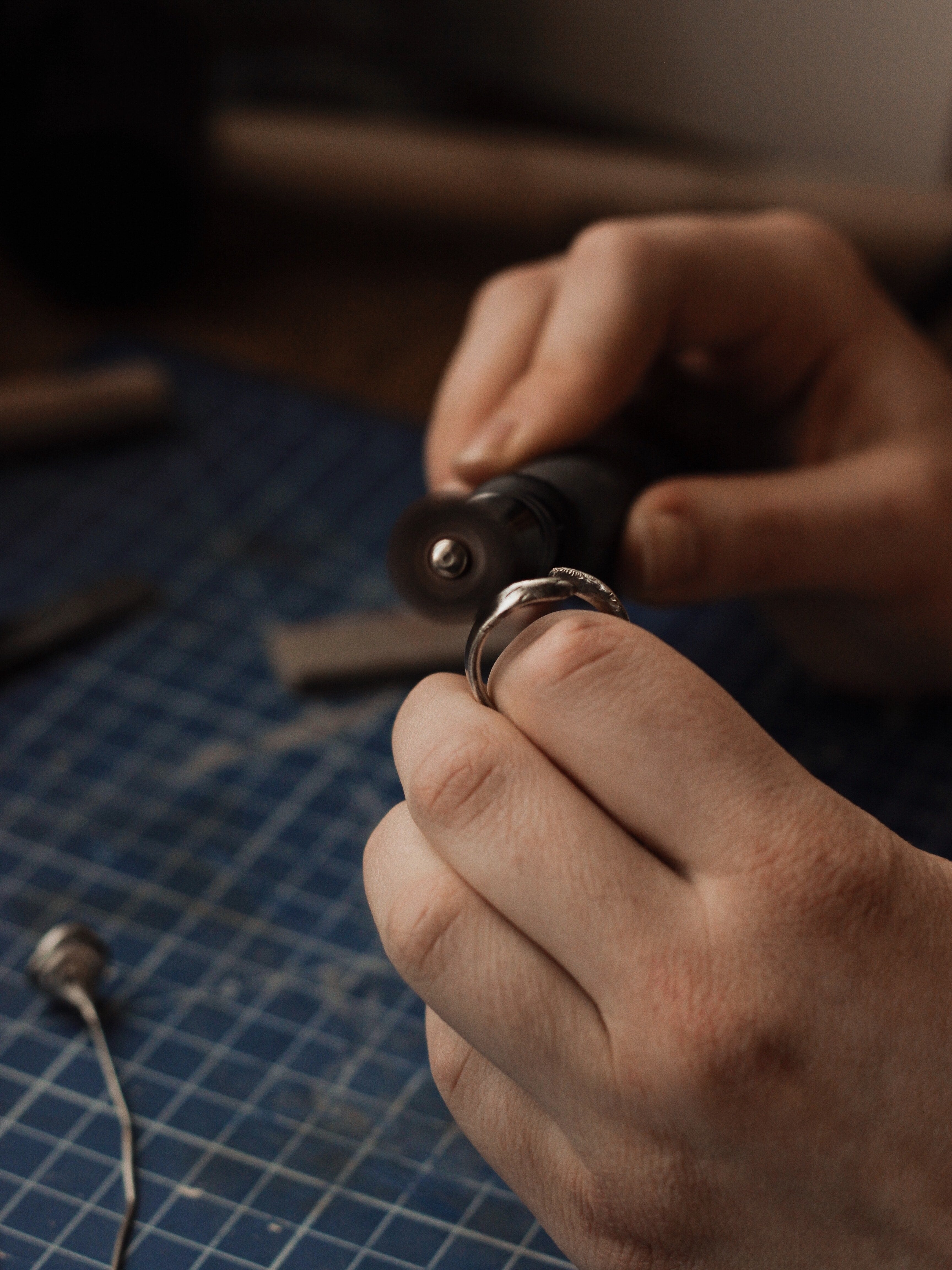 step 3
Polish
Polishing is the process of cleaning the mold we have created. This is a crucial step that ensures the final piece is free of any imperfections. After the mold is created, it's important to clean and prepare it before stone setting to ensure that there's no debris or residue that could impact the final product.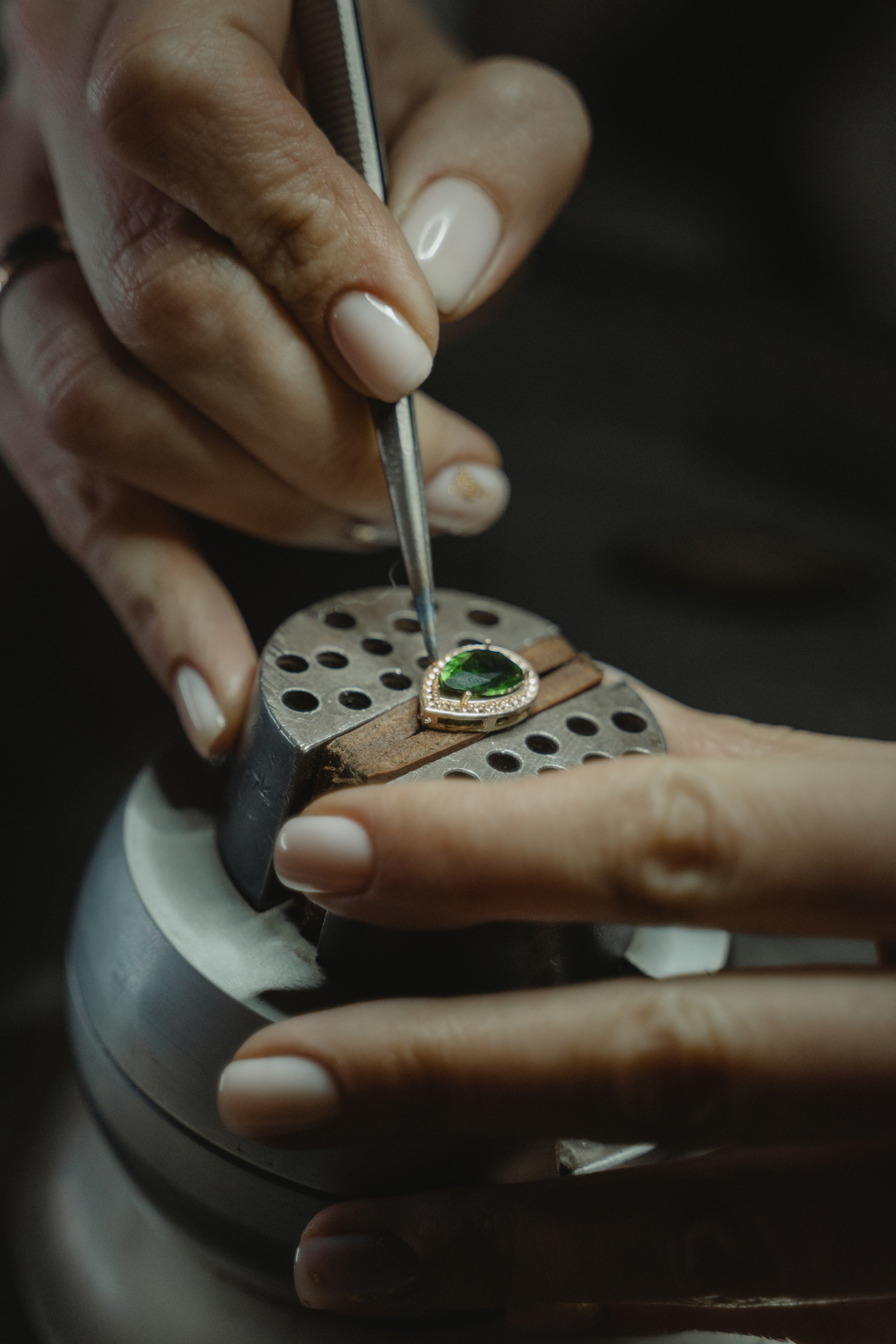 step 4
Stone setting
After polishing, the next step in our jewelry-making process is stone setting. We source our diamonds and gemstones from reputable suppliers who adhere to strict ethical and environmental standards. Each stone is carefully selected for its clarity, cut, and color to ensure that it meets our high standards for quality and beauty. Our skilled craftsman use various techniques such as prong setting and pavé setting to securely add gemstones or diamonds to the piece. This delicate process requires precision and attention to detail to ensure a stunning and durable final product.
step 5
Finish
The finishing process is the final step in our jewelry-making process, and it's where we add the final touches to ensure that each piece is perfect. This includes adding any final details or textures, as well as applying a final polish or matte finish. Our skilled jeweler take great care in the finishing process, paying close attention to every detail to ensure that each piece meets our high standards for quality and craftsmanship. Whether you prefer a shiny, high-polish finish or a more subtle matte finish, we can work with you to create the perfect look for your piece.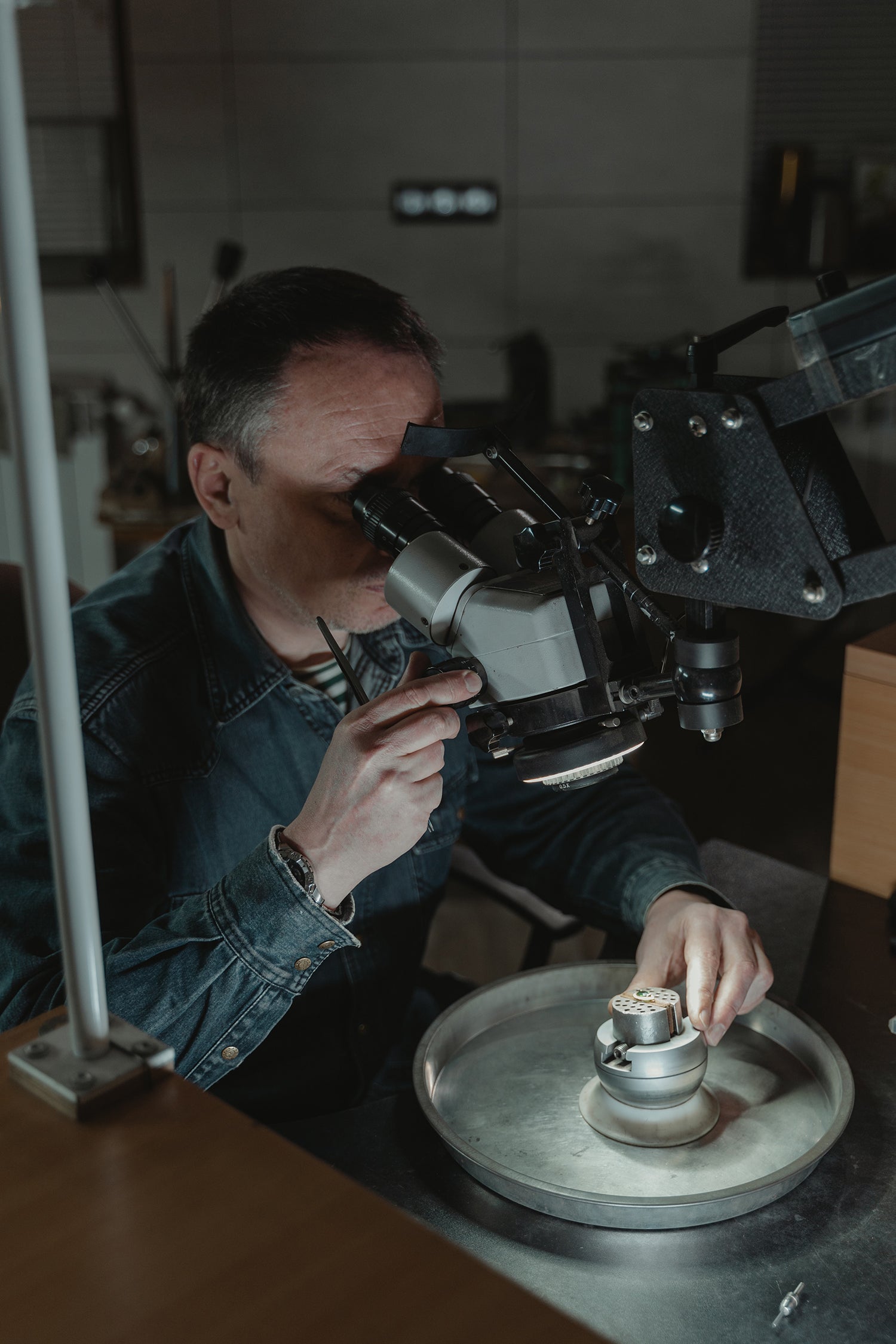 step 6
Certification
At Silly Shiny Diamonds, we understand the importance of ensuring that our customers receive high-quality and ethically sourced diamonds and gemstones. That's why we work with a trusted gemological lab to certify the authenticity and quality of all of our diamonds and gemstones. Our partner lab uses industry-standard testing methods to verify the authenticity of each stone, as well as to assess its quality and characteristics. This ensures that every stone we use meets our high standards for quality and ethical sourcing.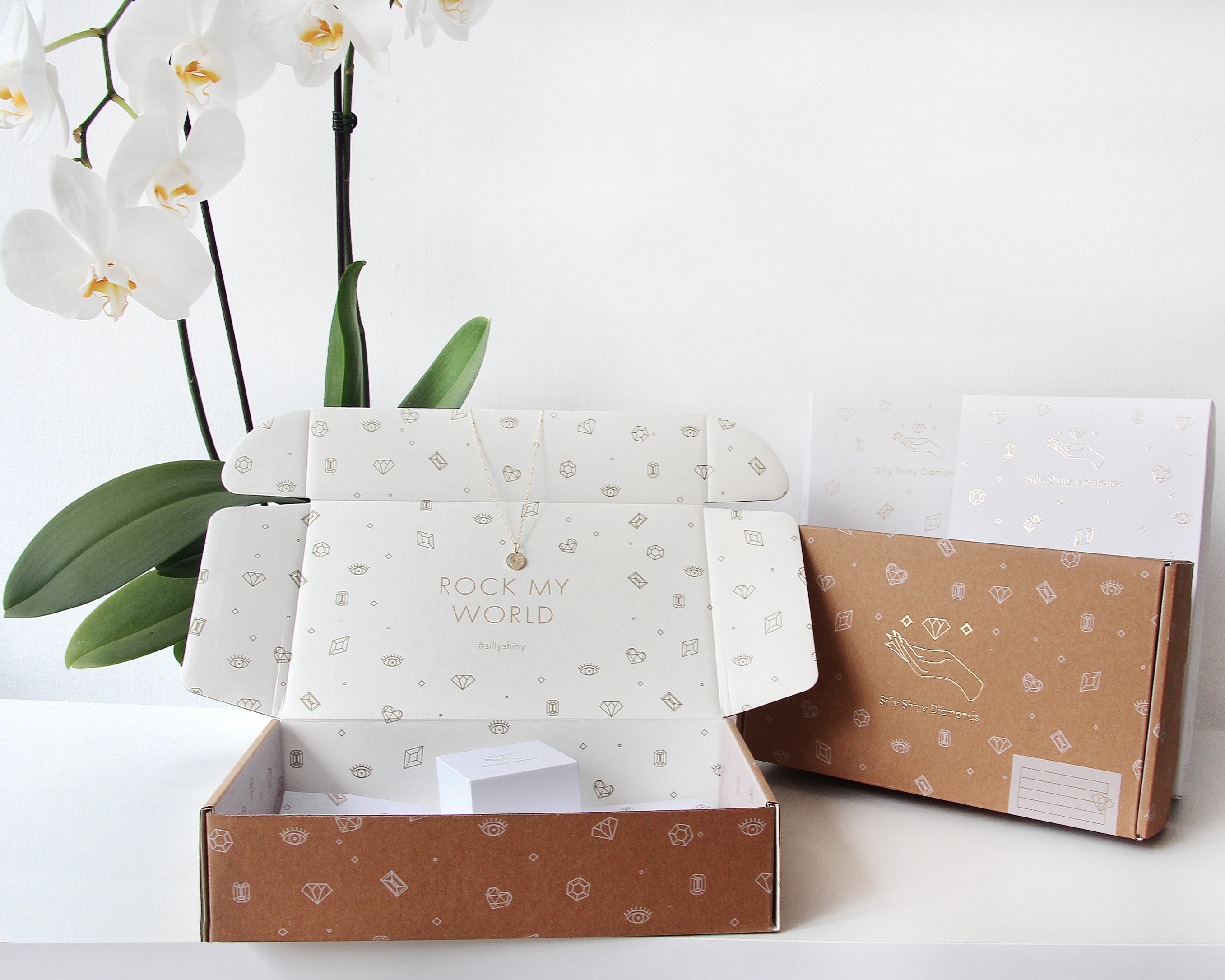 step 7
Packing & shipping
At Silly Shiny Diamonds, we take great care in ensuring that your jewelry arrives to you in perfect condition. Once we have completed our final checks to ensure that everything is correct and up to our high standards, we proceed with carefully packing and shipping your piece :)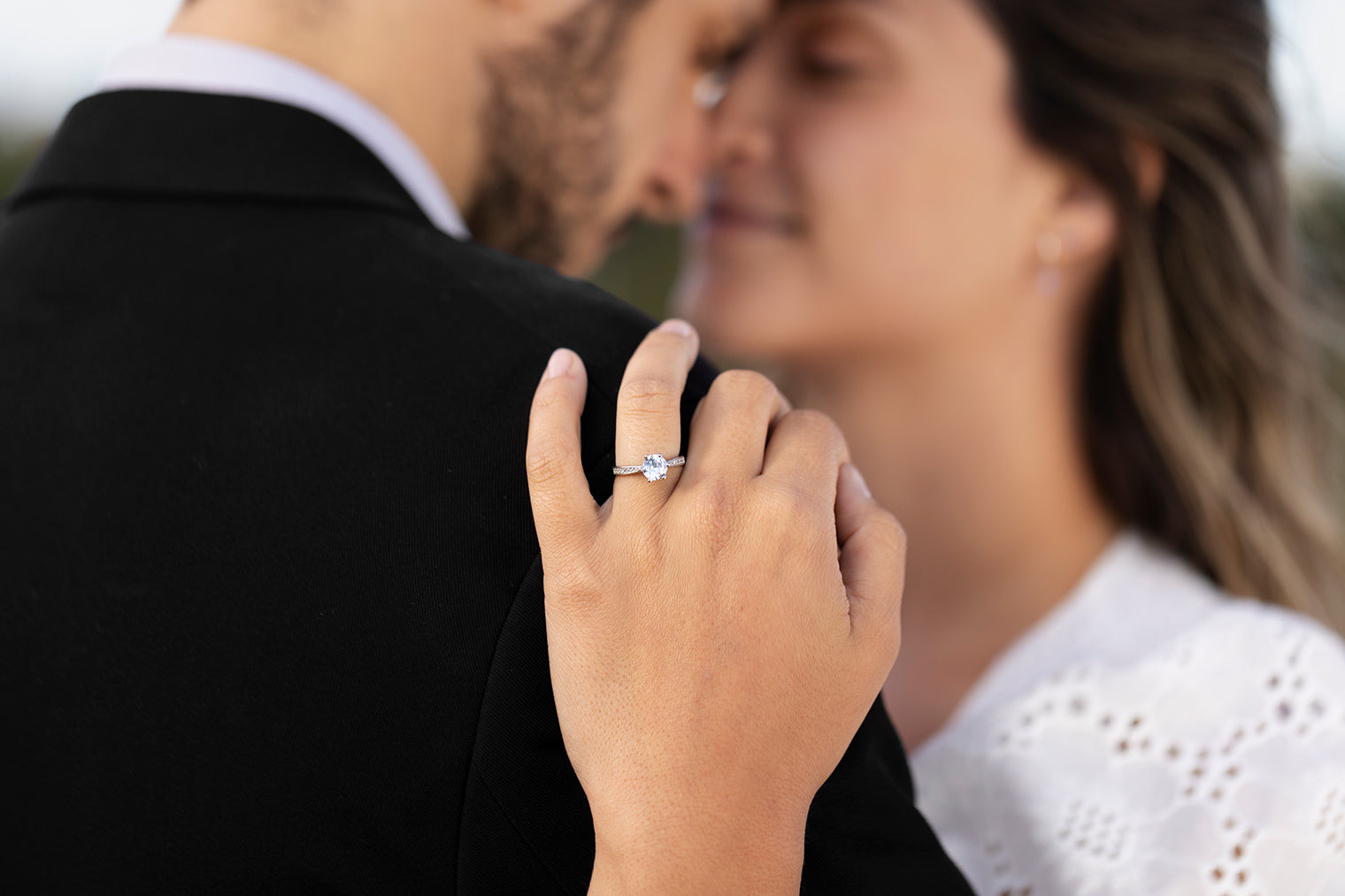 summery
Our commitment
This is not a goodbye. Our commitment to our customers doesn't end with the shipment of your beautiful pieces.
At Silly Shiny Diamonds, we pride ourselves on providing exceptional customer service throughout the entire process. Even after your order has been delivered, we are here to answer any questions or concerns you may have. Our team is always available to assist you with any customization requests or help you with any issues you may encounter. We want you to love your pieces and will do whatever it takes to ensure your complete satisfaction ♥