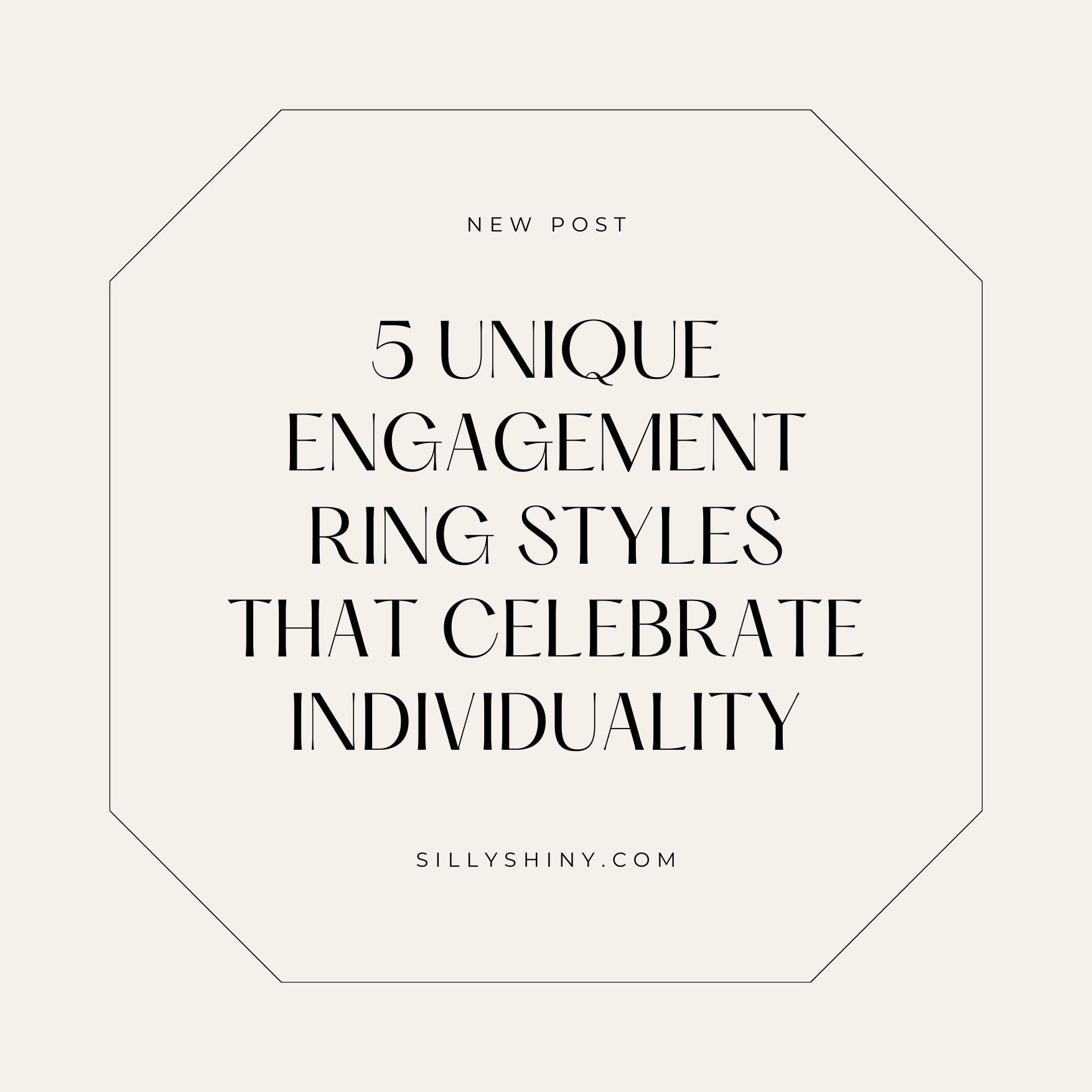 Silly Shiny Diamonds
Exploring 5 Distinctive Engagement Ring Styles
In this blog post, we delve into five exceptional engagement ring styles that celebrate individuality and personal expression. Each style has its own distinct charm, offering couples a range of options to reflect their unique love stories. Join us on this journey of exploration and discover the perfect ring that resonates with your one-of-a-kind love story.
🤍 Art Deco Engagement Ring:
1. Characterized by geometric shapes, bold lines, and intricate detailing.
2. Reflects the glamour and elegance of the 1920s and 1930s.
3. Often features vibrant gemstones and intricate metalwork.
🤍 Minimalist Engagement Ring:
1. Emphasizes simplicity, clean lines, and understated elegance.
2. Features a focus on a single, high-quality diamond or a sleek metal band.
3. Perfect for those who prefer a subtle, timeless design.
🤍 Floral Engagement Ring:
1. Draws inspiration from nature, often featuring intricate flower or leaf motifs.
2. Incorporates delicate details, creating a romantic and whimsical aesthetic.
3. Often includes elements like petals, vines, and clusters of smaller stones.