Silly Shiny Diamonds
Top 3 Reasons to Choose a Marquise for Your Center Stone
Selecting the perfect center stone for your engagement ring is a deeply personal choice. Among the plethora of dazzling options, the marquise cut stands out for its unique and striking appearance. As a jewelry designer with over a decade of creating engagement and diamond rings here are the three main reasons why you should consider choosing a marquise cut as the centerpiece of your forever ring.
1. Elegant Elongation:
The marquise cut is characterized by its elongated shape with pointed ends, resembling the hull of a ship. This unique silhouette not only exudes elegance but also creates the illusion of longer, more slender fingers. It offers a refined, graceful aesthetic that beautifully complements any hand.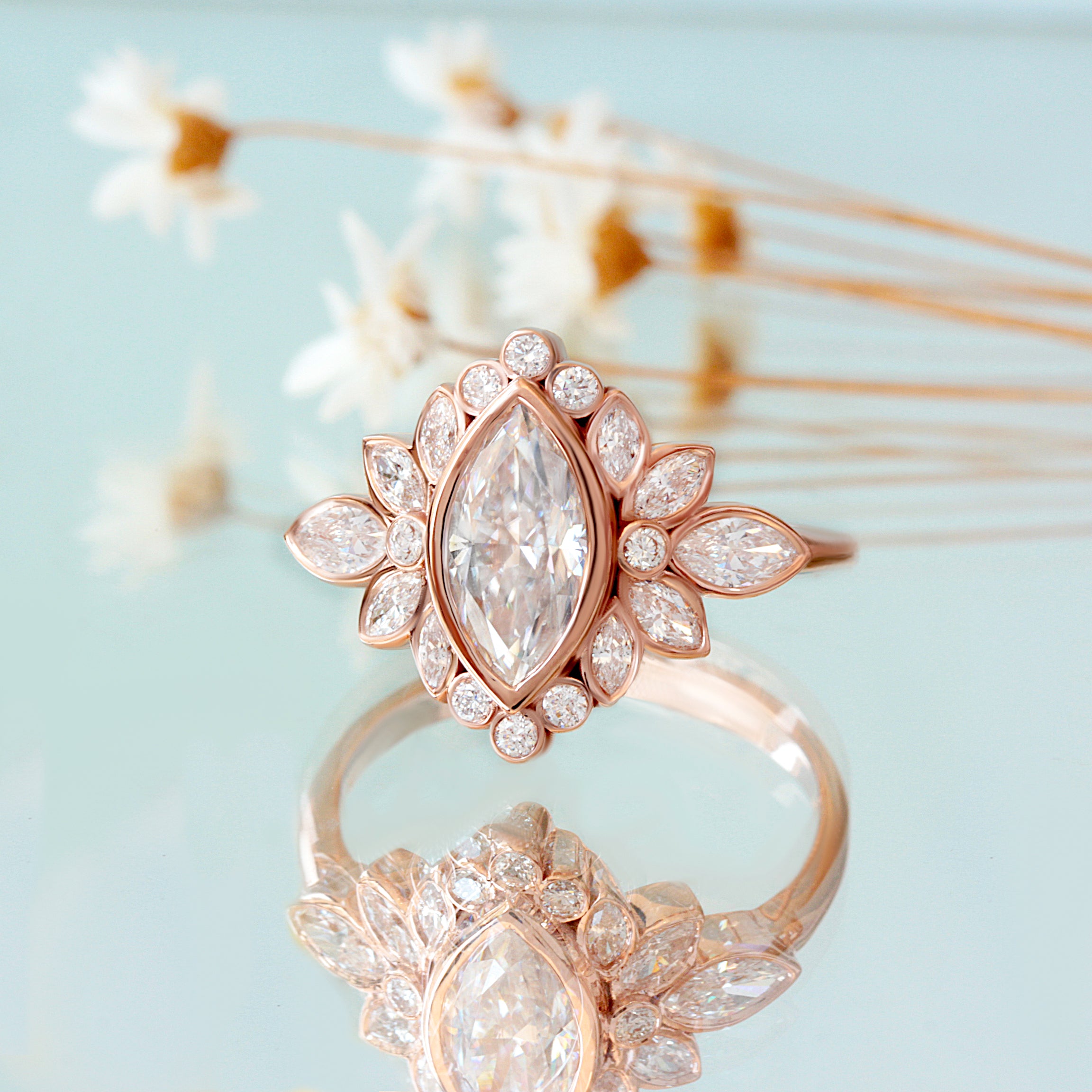 All bezel set marquise diamonds ring - Alicent
Beautiful and royal detailed, engagement ring - all stones are bezel set.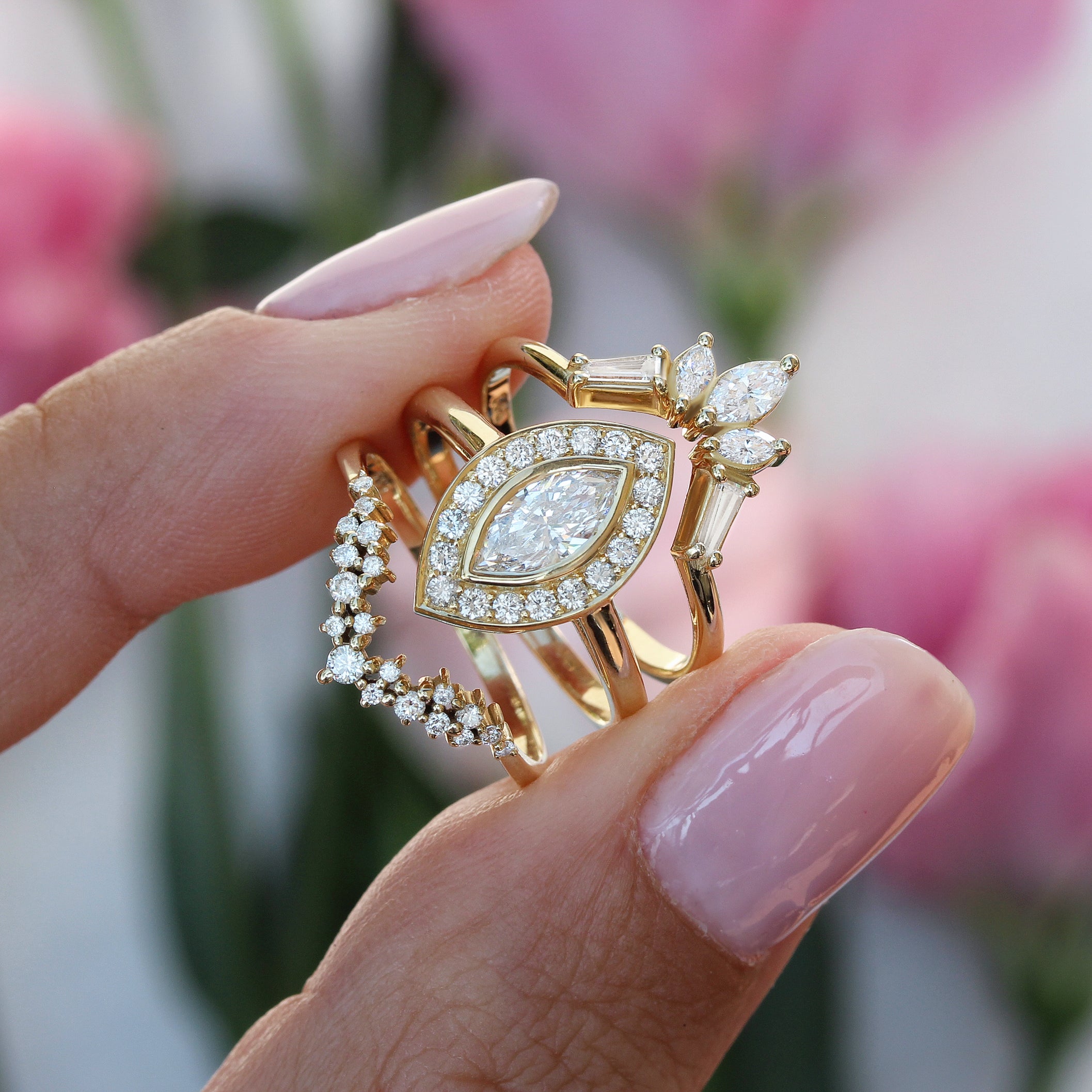 Marquise diamond halo modern ring -Ola
Timeless bezel-set center with pave halo engagement ring.
2. Illusion of Size:
Due to its elongated shape, a marquise-cut diamond often appears larger than other cuts of the same carat weight. This can be a game-changer for individuals who desire a significant-looking stone without necessarily having to invest in a higher carat weight. It allows you to achieve a bold and striking look within your budget.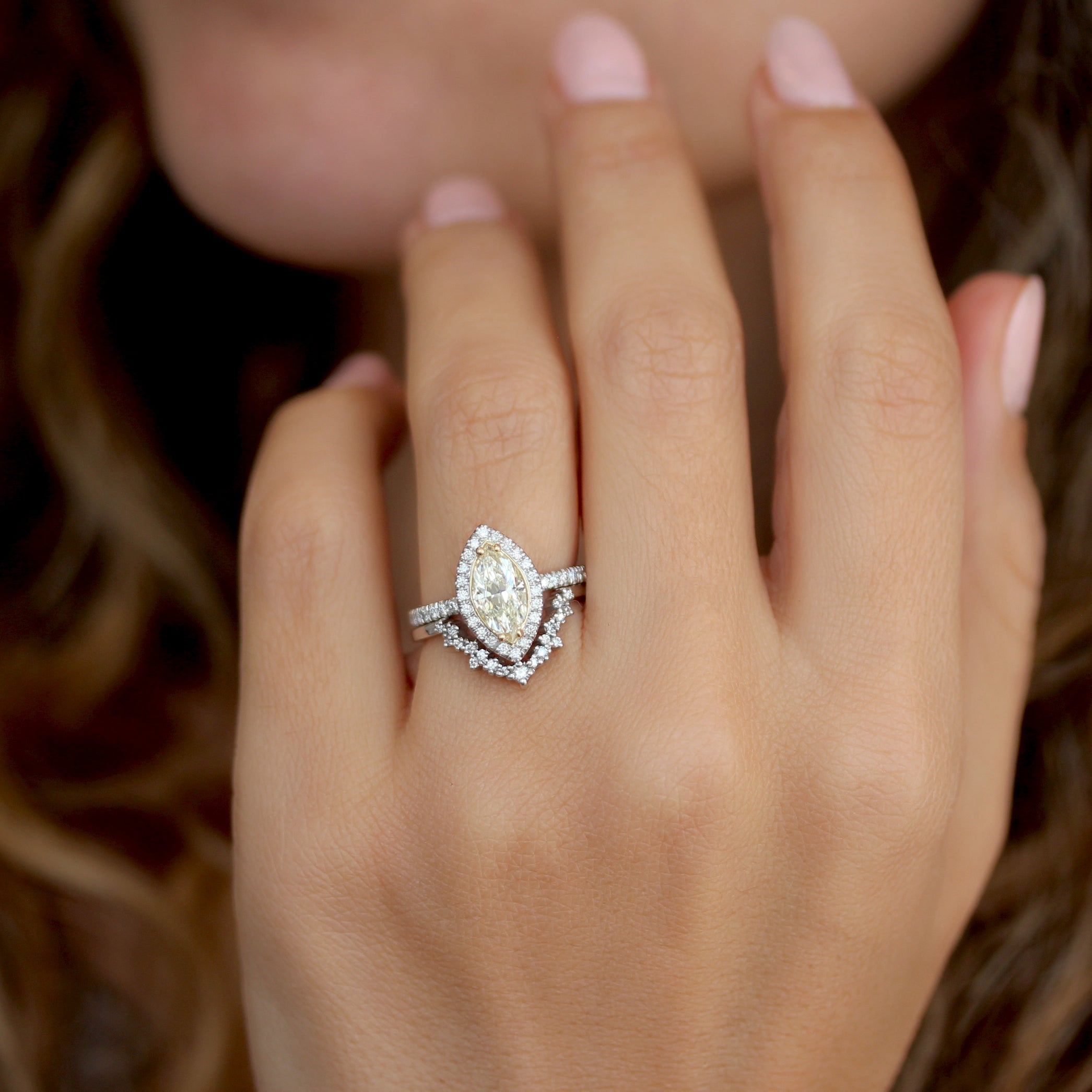 Marquise Yellow diamond Modern Engagement ring - Daisy
Beautiful oval diamond engagement ring "Nia" with 2 "Hermes" nesting rings.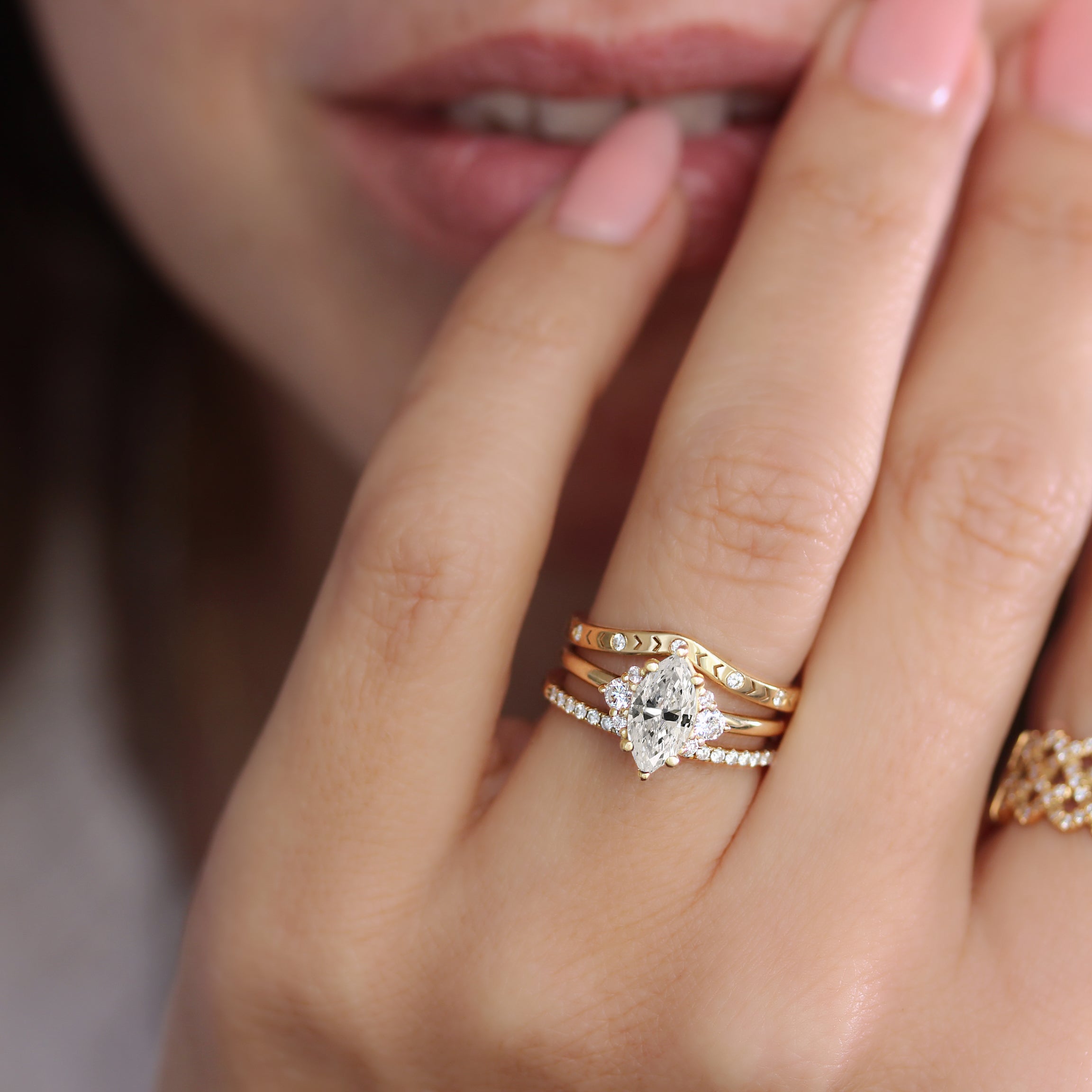 Pear Diamond Halo Engagement Ring - Romeo
1 carat Marquise diamond modern minimal and beautiful engagement ring
 3. Timeless and Unique:
The marquise cut possesses a rich history that dates back to the 18th century. Its vintage-inspired shape carries a sense of enduring romance and tradition, making it a timeless choice. Opting for a marquise-cut center stone allows you to infuse your engagement ring with a touch of old-world charm, creating a piece that tells a story of everlasting love.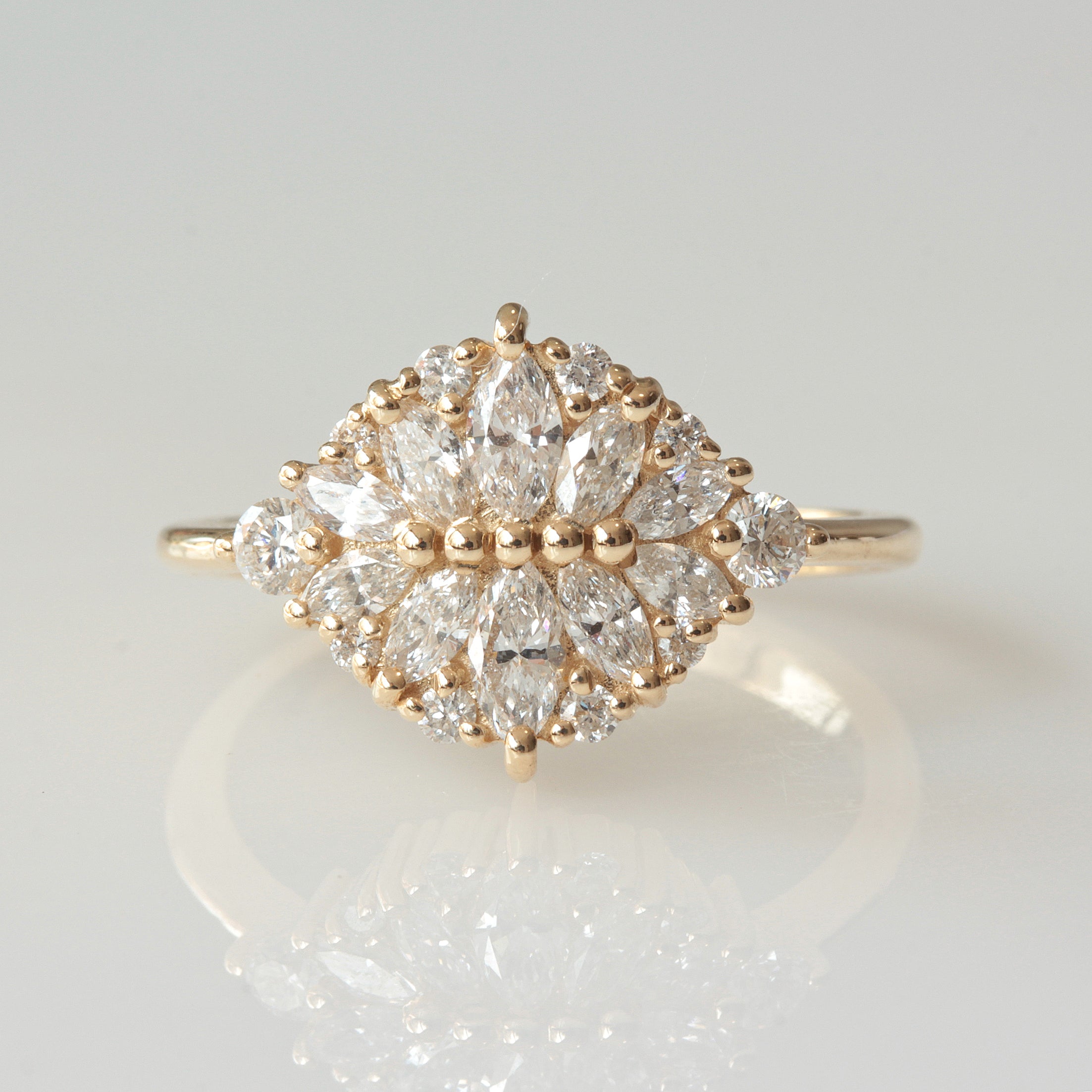 Reflections cluster diamond ring
Alluring and captivating design, marquise diamonds cluster engagement ring.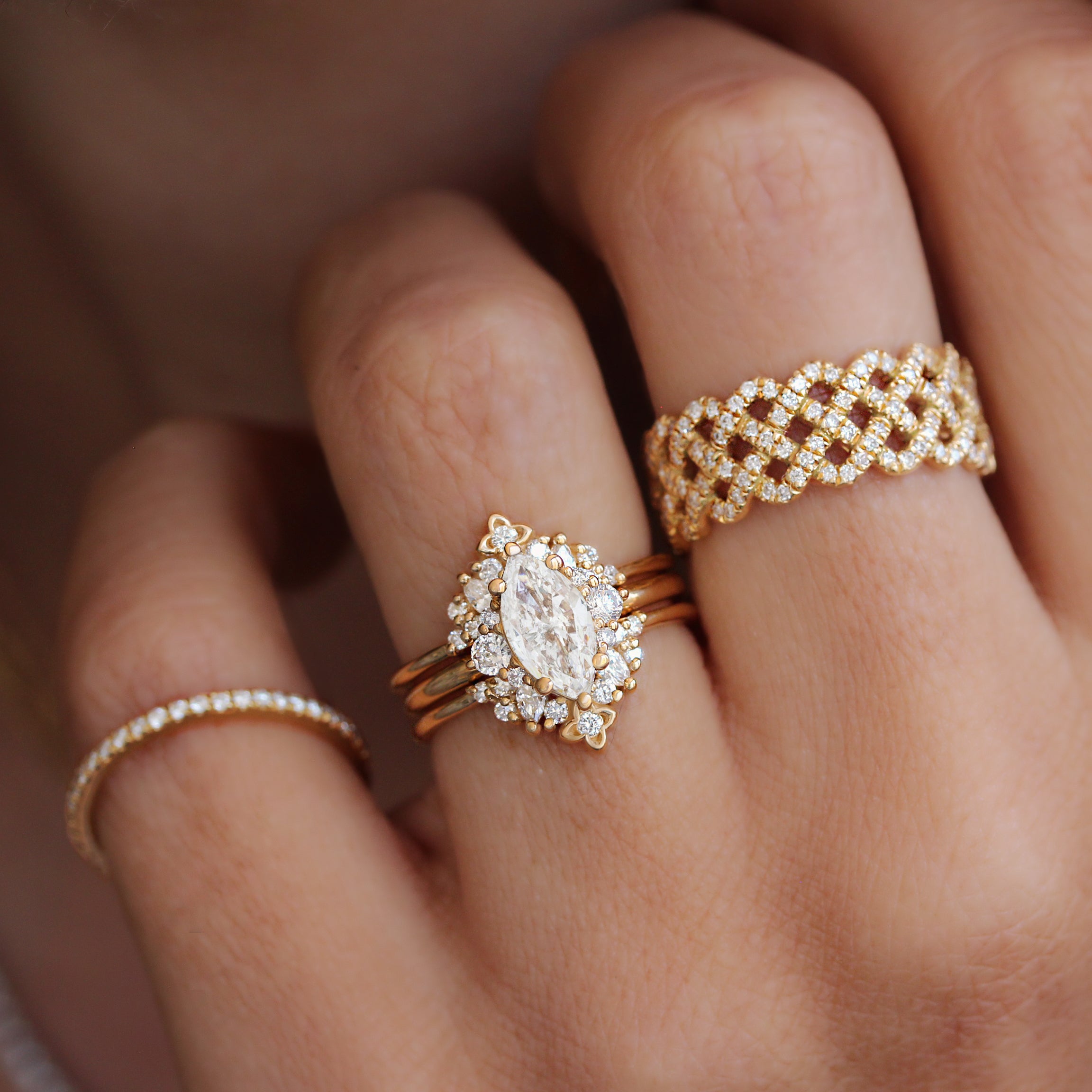 Marquise Diamond Isabella + Orchid Ring Guard
Unique three stone marquise engagement ring with a matching diamond ring guard.
I recommend selecting a marquise cut as the center stone for your engagement ring is a decision that merges elegance, individuality, and a hint of vintage allure. Its elongated silhouette, ability to create the illusion of a larger stone, and adaptability to various designs make it an exceptional choice. When you choose a marquise cut, you're not just selecting a diamond; you're selecting a symbol of your unique and enduring love story.
Blog posts
Each of these styles brings its own unique charm to the world of engagement rings: Art Deco Eng...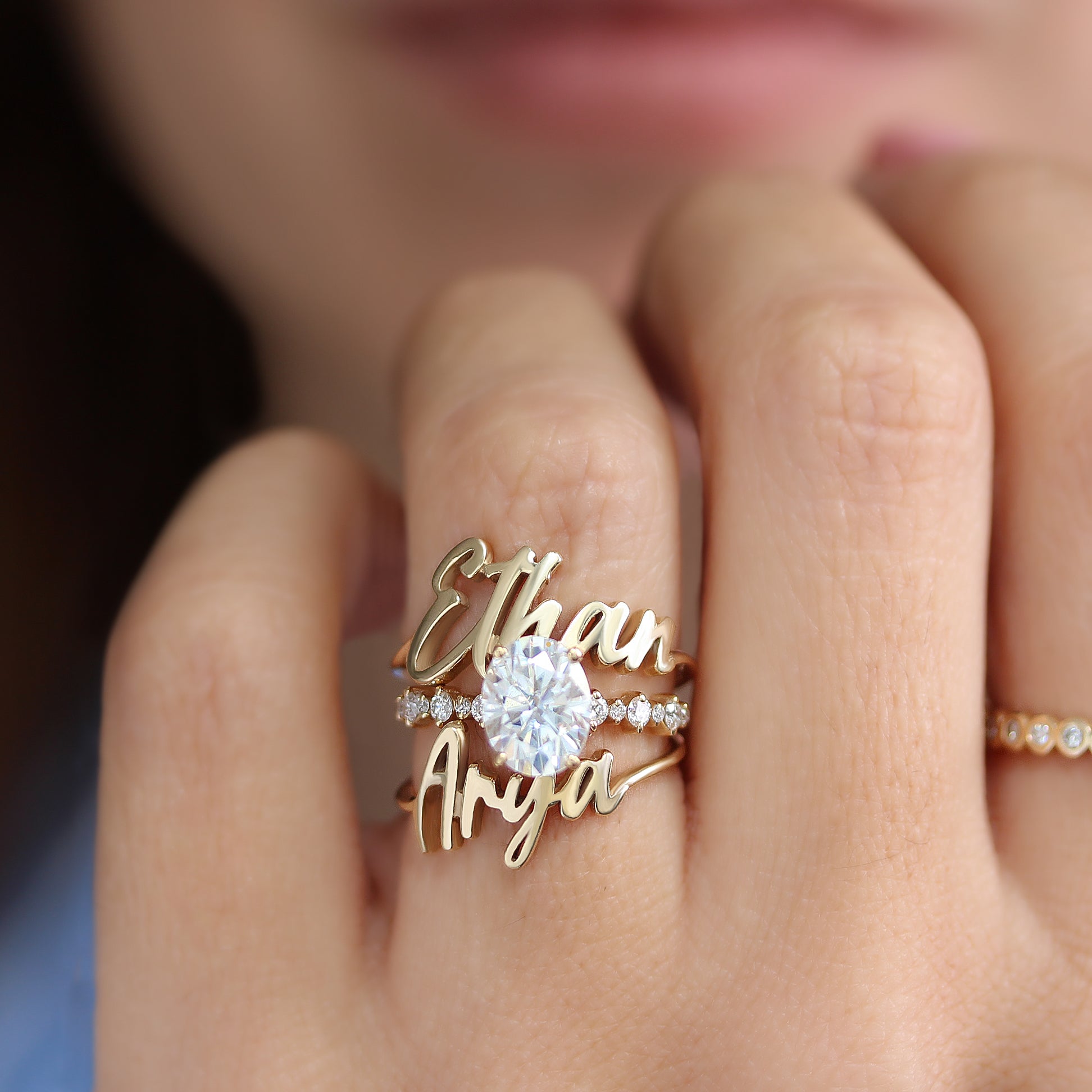 I really love this look! Your wedding band is a symbol of your eternal commitment, and choosing o...
3 Reasons to Choose a Marquise Cut for Your Center StoneIntroduction: Selecting the perfect cente...