Morganite – The most popular Gemstone Engagement ring for nontraditional brides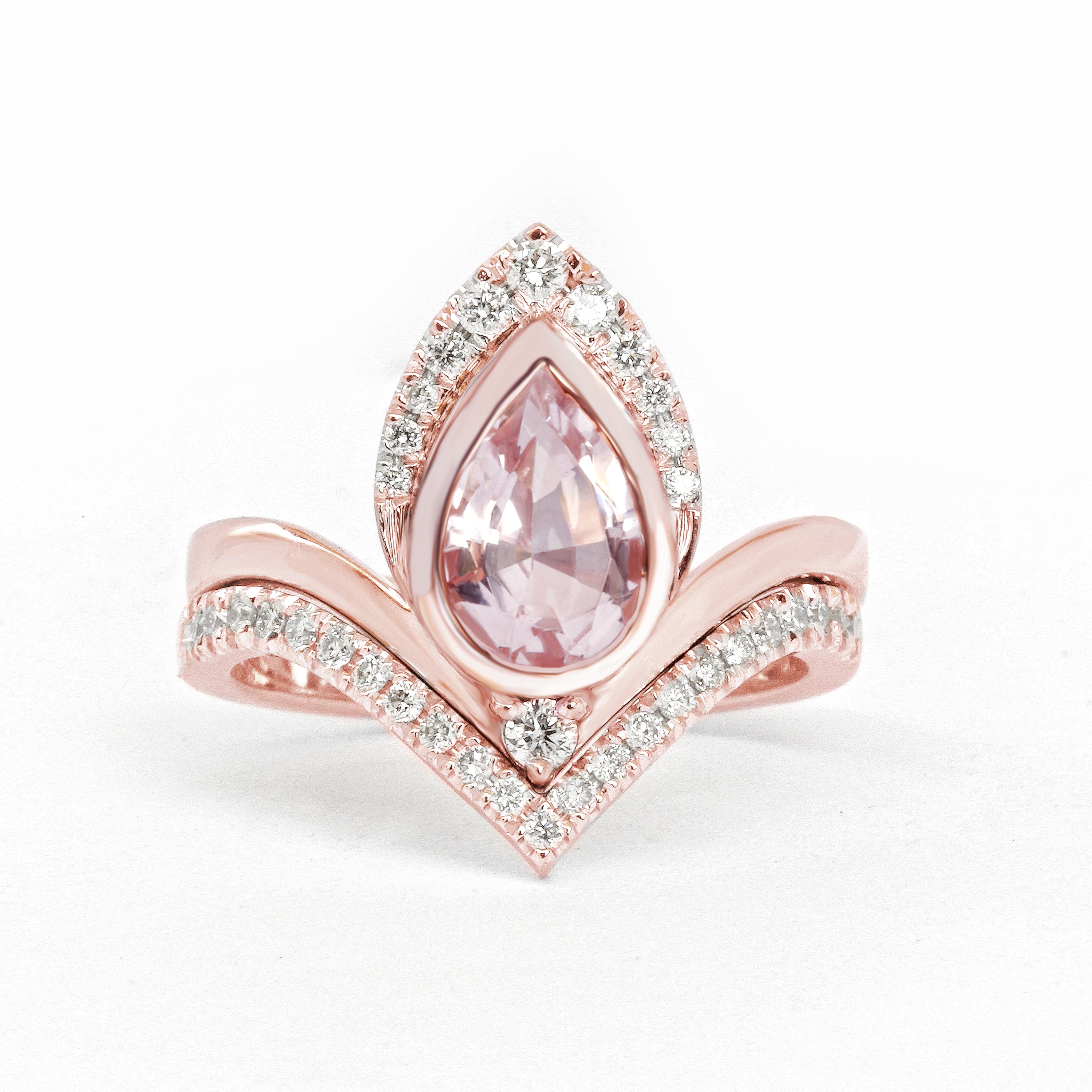 When looking for a more unconventional engagement ring, many brides-to-be have their eyes on morganite. Known for their pretty pink hues, morganite engagement rings are a popular choice for playful brides who don't want diamonds but still prefer plenty of shine.
The sparkling pink gemstone is an on-trend alternative to the traditional diamond, and it boasts its fair share of advantages over your typical engagement ring.


What Is Morganite?
Morganite is a pink semiprecious stone in the beryl family. The hue can range from orange to coral to salmon to subtle pink, although you'll notice light peachy pink is the most common.
Morganites are significantly less expensive than diamonds, but since the gems can be rather pale, they make a great diamond engagement ring alternative.
Of course, the primary allure of morganite is its pink hue.

There are other pros to this precious gemstone. If you are looking for your engagement ring to really sparkle, morganite is great because of how the light radiates off it to create a glimmering effect.
Morganite should be clean to the eye without any imperfections or marks. The best morganite is pink and eye-clean.
Rest assured, this beautiful and feminine stone will make just as much of a statement as any glittering diamond.