What is an engagement ring set?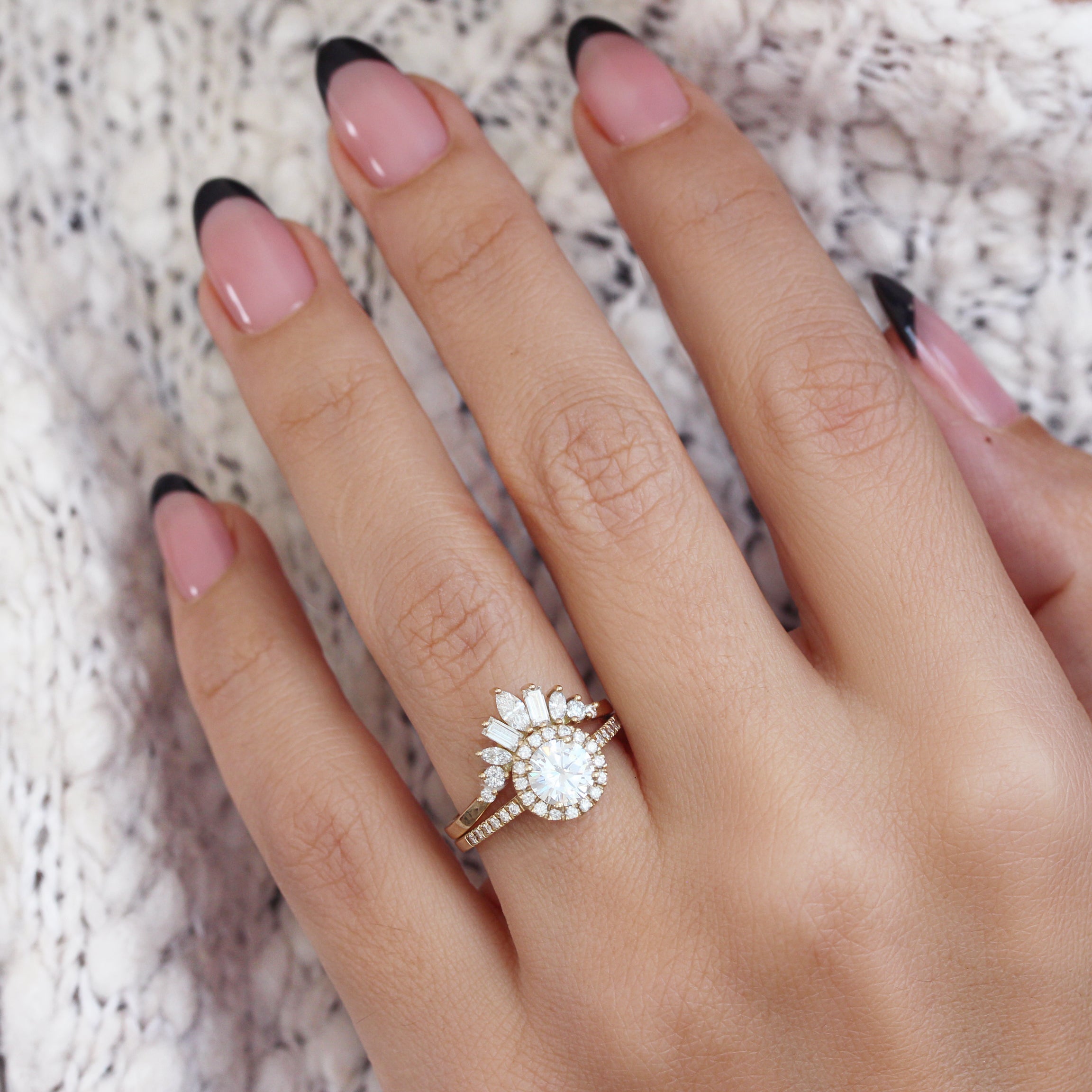 An engagement ring set typically refers to a complete bridal set that includes both an engagement ring and a wedding band. The two rings are designed to fit together seamlessly, creating a cohesive and elegant look. The engagement ring is the central piece of the set and is typically more elaborate, while the wedding band is a simpler and more understated design.
Engagement ring sets can vary in style, design, and type of metal, and can range from classic and traditional to modern and trendy. Some engagement ring sets feature matching diamonds or other gemstones, while others are made with plain metal bands.
By purchasing an engagement ring set, couples can ensure that their rings complement each other and create a harmonious look. Engagement ring sets can also make it easier for couples to purchase both rings at once, rather than having to purchase them separately.
An engagement ring set is a great option for couples who are looking for a coordinated and stylish look for their wedding and engagement rings. 
Stunning Art Deco inspirited engagement ring set! The engagement ring features a breathtaking two-carat oval diamond, with a unique alter in size diamonds band. The engagement ring slips in a charming and complementing marquise diamonds ring guard "Danielle Ring Guard" 
Maia Engagement Ring & Ring Guard- Art Deco inspired spectacular Oval diamond engagement ring set. Center stone is 0.70 carat, with additional 1.25 carat of top quality diamonds enhancing it's beauty.