Ready to ship & one of a kind rings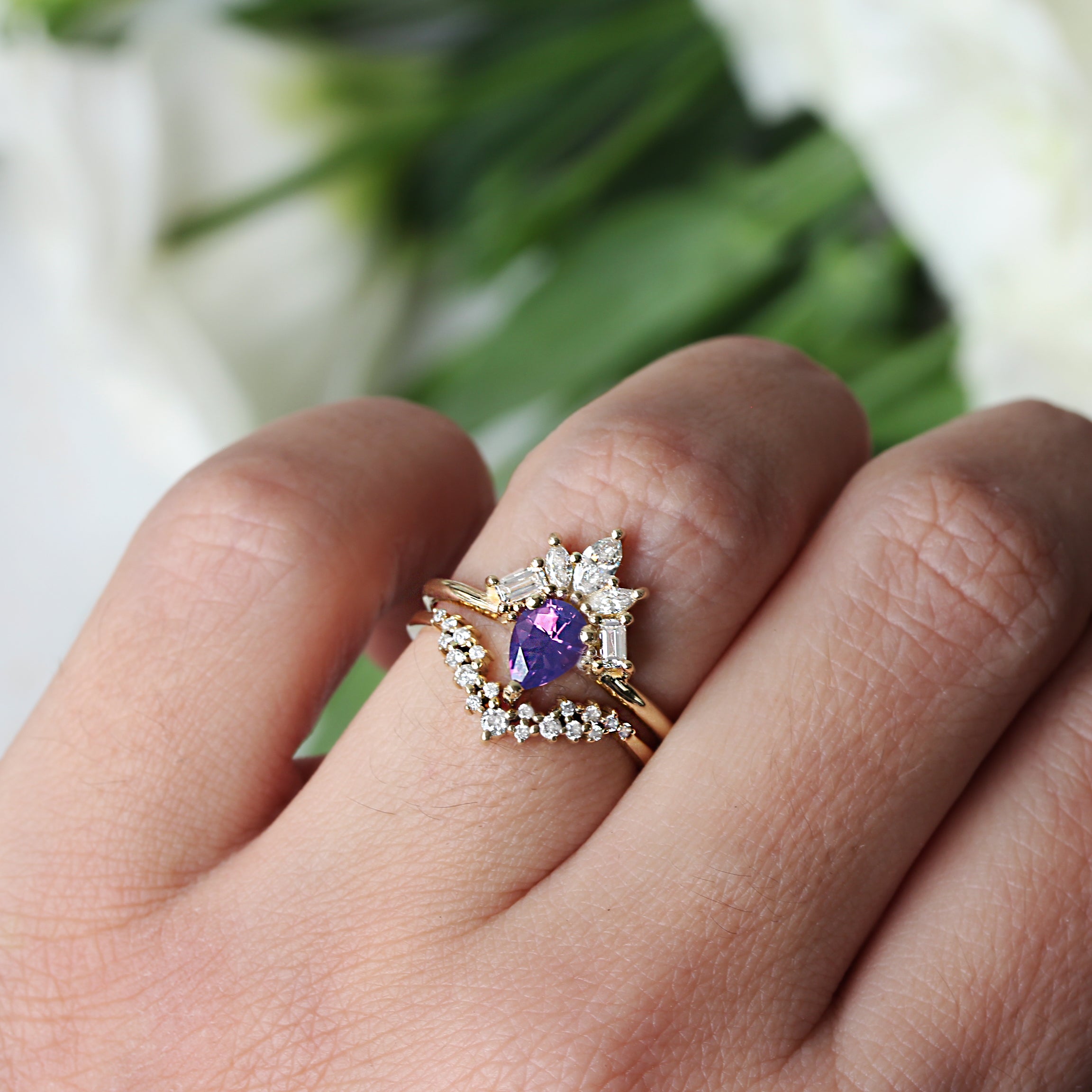 Silly Shiny is always in the making of new unique designs & samples, some of them are one of kind, have unique shapes & color shades, the most eye-catching pieces! 
You can find them in the SALE section, and see how patiently they are waiting for their new home, who will cherish them forever.
If you are looking for affordable & unique - this is the place. The prices are very friendly, everything is made from TOP quality - 14K/18K - yellow / Rose / White solid gold, beautiful colorful gemstones and diamonds.
Why ONE OF A KIND? 
When a ring created with a unique natural rare gemstones with special cuts we usually can't create the ring twice. Designs like this are made with a very special care & thinking for the tiny details. For example, this geometric pink Tourmaline -
Using such a unique stone as a center is a dream for the ones who just love to stand out. If you are that type of person, you shouldn't miss your chance to have one of a kind piece.
The discounts are huge!
The section features prices that will surprise everyone. They vary from 5%-20% off from each ring. And yes, we all know that sometimes 5% sounds a little however in our price range it can be 100$ or even 200$!
If a ring is not a OOAK ring and came from the original collection - her price will probably be significally lower, and we have some lucky clients who cought that steals on time.
Another pro is that everything is ready to ship, which means that 3-5 bussines days from order confirmation you will hear the delivery person knocking at your door!
Sneak peek to the current SALE rings collection:
First come - first served ! Don't miss the chance to own your dream design.
Each ring from the sale section can be personalized in many many ways - Bigger / Smaller center stone, change the setting, different natural gemstones etc. If you have any desired idea on your mind and looking for exprienced designer who will revive it into a beautiful specially crafted for you piece of art - Contact us today for a quote at info@sillyshiny.com.
Be Silly, Be Shiny, Healthy & Happy,
XO
Shanie