September's birthstone - Sapphire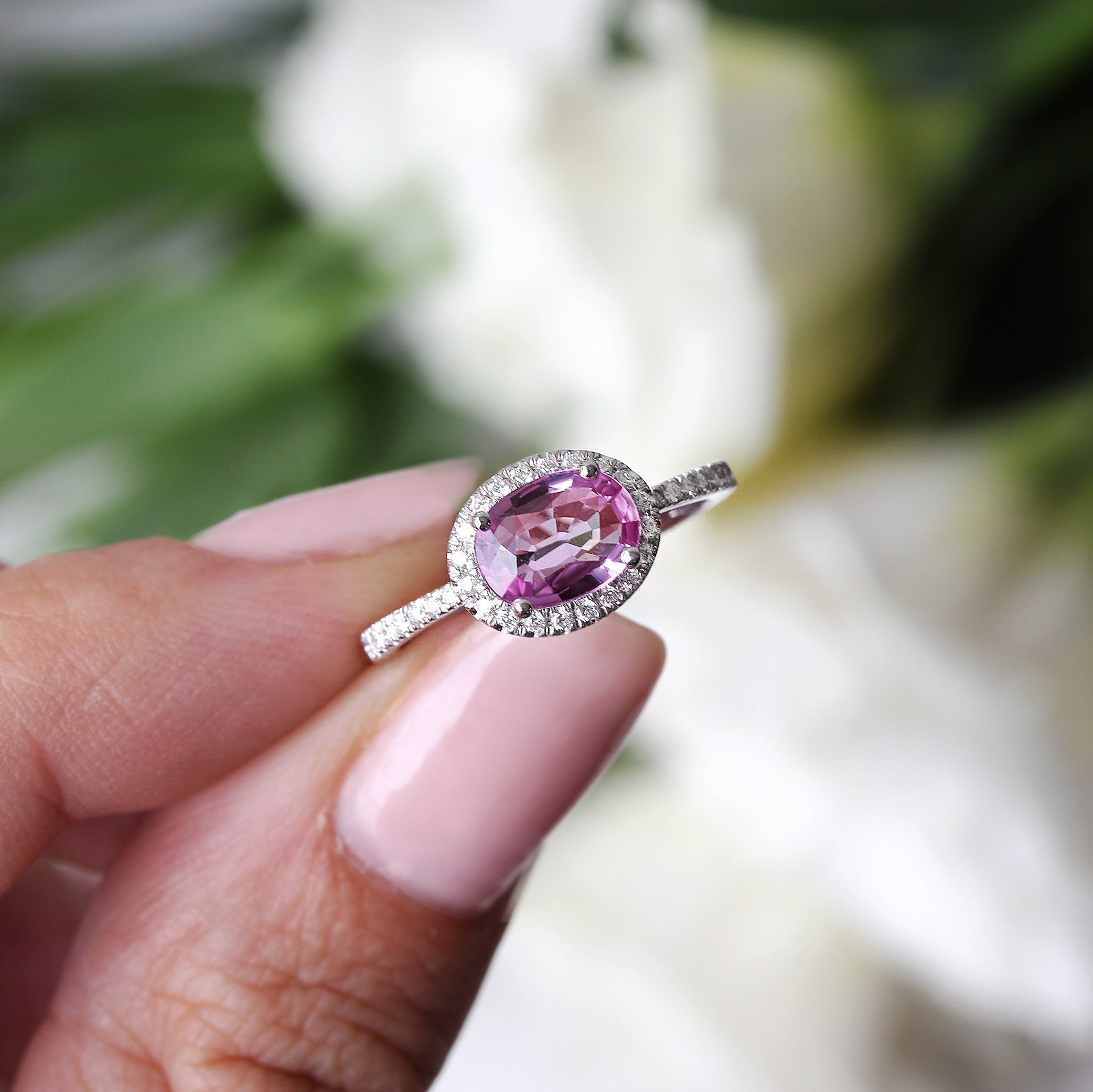 September is almost here, with the special feeling that fall season officially began! No wonder that sapphire is September's birthstone, the rich blue color is a reminiscent of the first rain with the drops on the window sill.
When you think of sapphires, you probably think of a classic royal blue color, but sapphires actually come in almost every color of the rainbow - including pink, peach, orange, yellow, green, teal, and purple. Red sapphires are better known as rubies.
Pink sapphires range in color from pale pink to vivid magenta. Many cultures and people believe pink sapphires hold special power. They symbolize trust, loyalty and sincerity. They're also believed to carry good fortune and intense love.
Pink sapphires look fantastic in halo settings! Because pink sapphire is considerably less expensive than a diamond of the same size, choosing an eye-catching, beautiful halo setting is more affordable.
Another beautiful color shade is the purple sapphire. 
Purple embodies the balance of red's stimulation and blue's calm. With a sense of mystic and royal qualities, purple is a color often well liked by very creative or eccentric types.
Let us know what you think in the comments below.
Be silly, be shiny, healthy & happy,
Xo, Shanie
Silly Shiny Diamonds